HBMAME MAMEUIFX MAME4DROID Snapshots

Latest update: 02/18/2018



HBMAME (HomeBrew MAME) is a derivative of MAME, and contains various hacks and homebrews that are not included in MAME. It is based on the latest MAME source at the time of release. The site is HBMAME.

MAMEUIFX is a derivative unofficial build based on the original MAME source code.
The site is MAMEUIFX.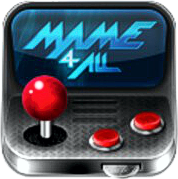 MAME4DROID is a derivative build for Android, based on the MAME 0.37b5.
Download from Google PlayStore MAME4DROID.