Arcade 32/64
Artworks
Cabinets
Control Panel
Covers
DATs
Devices
F.A.Q.
Flyers
HBMAME
Icons
MAMEUI
MAME-Plus
Manuals
Marquees
MESS Archive
MESSUI
MESS-Info
Old Sets
Other Resources
PCB
renameSET
Resources SL
Samples
Snapshots
Support Files
Tools
VideoSnaps
VideoSnaps SL
W.I.P. pdf
Thanks
Contact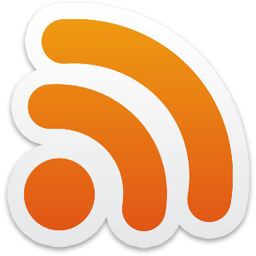 progetto-SNAPS Tools

Latest update: 01/05/2017



MAMErenSET v2.00

Now available, thanks to Guy Peters, the first program that uses my renameSET.dat (version ". Ini") to re-order your set of images, renaming and deleting files, according to the changes to every MAME output are made. It's simple: download the file below, unzip and copy to the destination folder the latest renameSET. Start the program and indicate which version and from the directory containing the files to be processed. I hope this new utility brings some advantages to all users of the MAME complete with all support files. Now also available for MESS!
---
CHDman FE v1.01
To facilitate the use of the program CHDman for inexperienced users, we created this small program that simplifies the main operations. Perhaps in the future, all functions are supported.
---
iniCreator v1.00
This little program is only meant to create the ini files to use with your MAME (or MESS). Is sufficient to indicate in which folder the files to process are placed, and file name you want. Then pressing the 'Run' button will create the desired file.
---
ADB Tool v1.47
ADB Tool, write by motoschifo, it's an utility for Windows that lets you download all the extra files of this site in a very comfortable way and with a few clicks. This program actually can do (and will do) many things, including: creating snapshots and videos to be sent automatically to the site, then translated and published use local lists or web saved lists to download only a small set of files complete local front-end extra files clean or clone romsets downloading updates with different options to avoid existing files overwriting.
---
MFM MAME File Manager v0.8.101
Desktop application for creating lists and extracting play sets of MAME Roms, CHDs and Extras to another location from complete or larger sets. ListBuilder with filters for: MAME(Arcade, System), Orientation(Vertical,Horizontal,Cocktail), Display(Raster,Vector,LCD), No Clones, No Imperfect, No Mature, # of Game Buttons, # of Players, Simultaneous play, Joy Stick(s), Categories, Controls. Built in lists: Arcade, BIOS, CHD, Clone, Cocktail, Horizontal, Imperfect, LCD, No Clone, Raster, Simultaneous, System(MESS), Vector, Vertical. GUI based on MAMEUI. You can scroll through machines, view extras images & read all related information(history.dat, mameinfo.dat, messinfo.dat, sysinfo.dat). Basic front end capability to run MAME. Requires Java. Author Phweda from PleasureDome.
LINKS