MAME Official Command.dat 0.205
Latest update: 12/28/2018

ReadMe with Supported Games List
How to use this file:
Put the file (Longhand or Shorthand version) in "/dats" folder of your MAME. Choosing "command" flag on the left of the list of emulated machines, you will see the commands (only for supported games).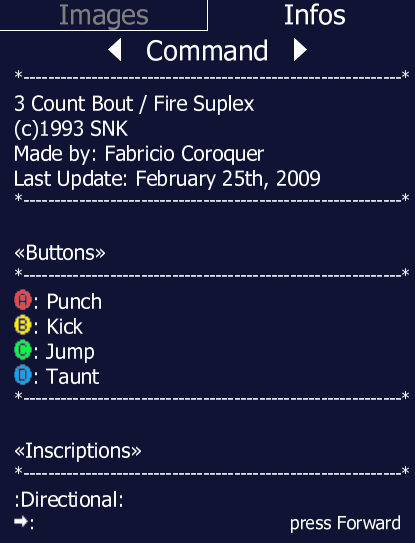 You can see the commands during the game, by pressing TAB. and select "Command.dat" from available. Now you'll see the commands of the game.